Product Spotlight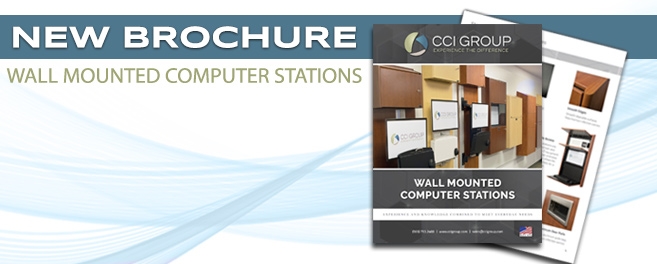 NEW Product Line Brochure
CCI Group is pleased to announce the release of our newest product line brochure for our Wall Mounted Computer Stations. Inside the brochure you'll find information and specs on all of our current computer station models available. You will also find information on our standard product line features and a company overview.
Interested in a copy of our recent brochure?
To request a copy, please contact our Product Line Account Manager / Austin Hall at (903) 931-2800 or email at austinh@ccigroup.com. We are willing to mail you a brochure for review at no cost to you.
CLICK HERE to view all of our Computer Stations & products!